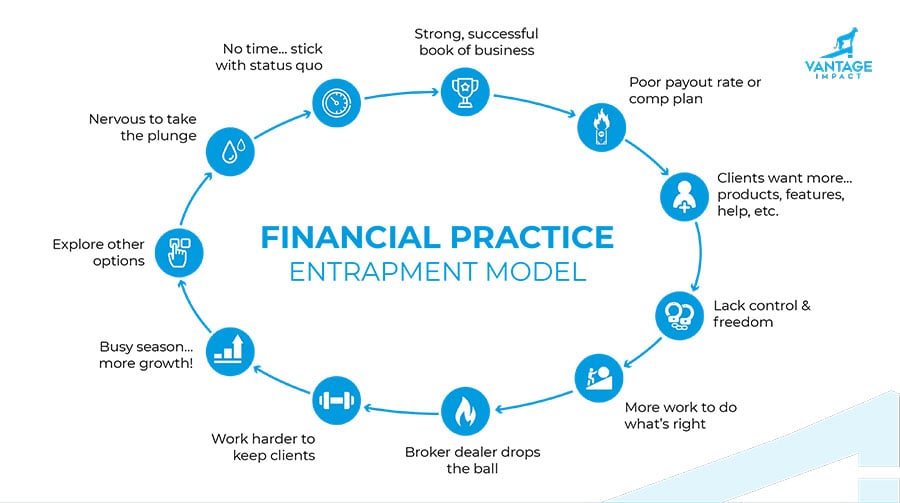 "When I found Vantage Impact, I realized that I really didn't know that much about other opportunities across the industry. Their team put a process in place for me to help me find the next move in my career. Crazy enough, I didn't have to pay anything out of pocket for their support."
-Former Edward Jones Advisor
It can be easy to find yourself in the "Transition Trap." You've built a strong, successful book of business over the years, but you feel frustrated with your current firm. You're thinking about leaving, but you can't find the time, don't know what you should be asking, and can't keep it all organized.
After helping 1,500+ financial advisors leave their firms and transition their practice over the years, we understand the complexities around this decision and the importance of getting it right. We provide advisors with tools to learn about other firms in a systematic way.