How

do we help?

We have a proven framework to ensure you evaluate your best options, ask the right questions, and negotiate to set your practice up for success. Take a look at what that looks like: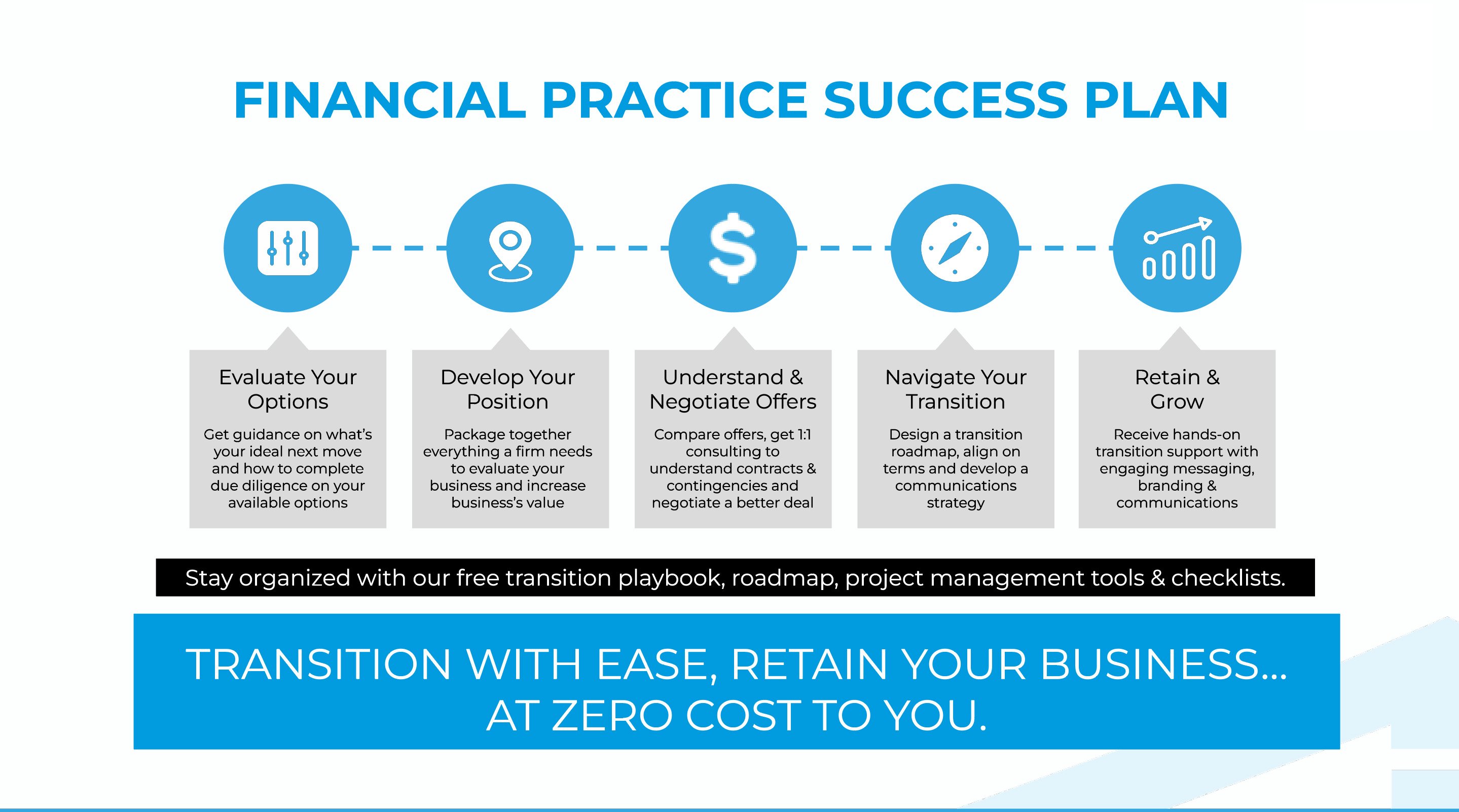 Free?

Did I hear that correctly?

That's right. The benefits you gain from using Vantage Impact as a guide through this process are absolutely free—we are paid a percentage of your verified trailing 12 by the firm that you join.
But wait, there's more!
Not only do we help you find the best fit and facilitate your transition, but we also want to set you up for future success. To do this, we provide complimentary communications and marketing support at the time of your transition. This package depends on your needs and may include: messaging, branding, internal and external communications, and web design.