What do financial advisors really care about when considering a move to a new firm?
The thought of uprooting from the stability and certainty of your current position can be unsettling and anxiety-producing. When we talk with advisors, most echo this feeling of uncertainty and tell us they are not actively planning to leave their firm...unless the "right opportunity" comes along.
With so many firms desperately trying to retain advisors amidst a plethora of new platforms popping up across the industry, we must analyze what the "right opportunity" actually means.
What types of transition packages and opportunities are so appealing and so attractive to financial advisors that they would take the leap of faith and join a new firm?
Here we explore the five most attention grabbing, downright irresistible options offered by firms looking to recruit the best and the brightest in the business.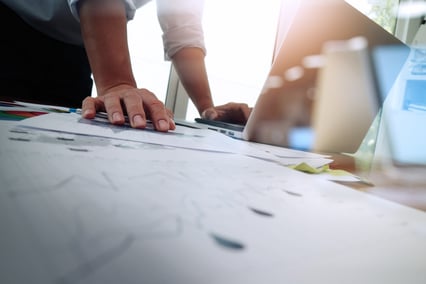 1. Transition Firms with an Internal Succession & Acquisition Plan
Many financial advisors confide in us their desire to acquire a practice, but the majority are unsuccessful in making it happen. These advisors often view the acquisition process through a narrow lens, where it can only happen one of two ways: Either I need to find an experienced advisor at a different firm and recruit them to join my new practice, or I need to acquire a practice at my current firm. While definitely feasible in theory, these two options often run into challenges.
Recruiting an advisor at a different firm sounds like a lot of unnecessary work for an advisor who is already contemplating retirement and how to slow things down. Finding the right person could be a major barrier in acquiring the new practice.
For those looking to acquire a practice at their current firm, they are severely limiting their options. Certainly it would be easier to acquire assets from someone at your existing firm, and there are droves of financial advisors expected to retire over the next decade. The issue comes from most firms not having a formal internal acquisition program to follow and fall back on.
Instead of seeking to recruit another advisor to break away from their practice or looking internally at your own firm, financial advisors should think seriously about joining a new firm with an internal acquisition and succession plan. Essentially, you would transition to a great new firm with a succession plan for you to eventually acquire the practice.
Looking to confidentially take a peek around and see what acquisition and succession opportunities may be available in the industry?
We can talk about firms who may have an ample headcount of advisors looking for the right person to establish a succession plan.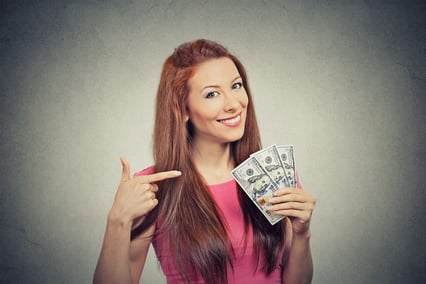 2. Production Bonuses
Many firms are offering production bonuses for financial advisors as part of their transition package.
Why is this important?
If a firm offers to pay bonuses on future production and the award is uncapped, this almost becomes free money to use for acquiring a practice. As an advisor who's seeking growth opportunities, this can be the ultimate game changer.
Think of it this way. If you receive future bonuses based on not only your individual production, but also on the production acquired as part of a practice acquisition, the firm you are joining essentially subsidizes the acquisition of a practice. Other than an advisor offering to sell you their practice for free, this is as good as it gets in the industry.
Looking to discuss what this may look like for you and what firms could offer production bonuses to take your career to the next level?

3. Teaming Opportunities
At some point in their careers, financial advisors realize they can't be everything to everybody.
Especially in this industry, dedicating energy to what we're best at and relying on those around us to take on the rest can be the jet fuel needed to achieve your growth target. So many advisors get pulled into administrative tasks that are hugely distracting, and clients are expecting more from advisors all the time. If you feel like you're spread too thin, your clients might be better supported by you joining a well-functioning team.
For advisors feeling reluctant to "give up" control, it comes down to establishing a list of priorities and deciding which team structure will best fit your goals.
Teams can be structured a variety of ways including well-established revenue splits or simpler expense sharing models. If you are thinking about forming a team, take a moment to think about what is most important to you. Knowing which questions you need answered can help you develop the best possible team structure for your business.
4. Equity
Financial advisors are more familiar with the term equity than just about anybody else; however, many financial advisors have no equity in their business.
The equity in your practice can be the single largest financial component of your net worth. Equity is more than just ownership. It's about how much stands in your way if you choose to move your practice to a different firm. As you think about ownership in your practice, there are firms and broker dealers across the industry with different measures in place making a departure easier or more difficult than others.
The other key factor building equity revolves around how much control advisors have over their ability to choose their successor, and how the sale is structured. In the end, equity in your practice is more than financials. It comes down to choosing what you want for your clients and practice.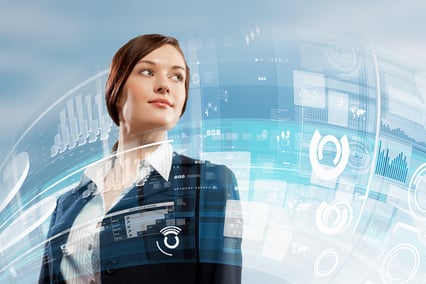 5. Adding Next Generation Advisors
Somewhat surprisingly, not all firms allow advisors to set up and operate team practices, but it can be a fantastic way to grow your business.
Many advisors are looking to find new ways to attract the next generation of new clients to the practice. If you're an advisor looking to grow your practice and expand your services, there's significant potential in adding next generation advisors to your team. The next generation of advisors can help you tap into the existing service model of another advisor's practice and offer access to new client demographics and cutting edge marketing strategies.
While working in a team structure isn't for everyone, when two advisors with different skill sets come together and are culturally aligned, it can lead to some serious growth for your practice.
It doesn't hurt to explore your options
The financial services industry continues to rapidly change in this digital world, and it is worth exploring what opportunities might be available for you to take your career to the next level.
Whether it is an unfettered ability to establish a high performing team with a structure that fits your needs or uncapped production bonuses, there are firms who could provide your business a better trajectory moving into the future.
If you want to talk through your individual situation with our experts and start building a plan for your next steps, schedule a consultation now.